Hi Community Members,
We are proud to announce an update to our WHMCS Extension.
Summary: Automatic Price Refresh

The BTC price automatically refreshes to the latest price after the timer ends. With this new modular design, your customers no longer have to worry about payment time expiry.
The updated payment page now indicates the timer for the automatic price refresh.
Or, if you want to refresh the price on your own, simply click the refresh button (), and the price updates to the latest price.
WHMCS Blockonomics v1.9.7
Download: https://marketplace.whmcs.com/product/4029-whmcs-bitcoin-payments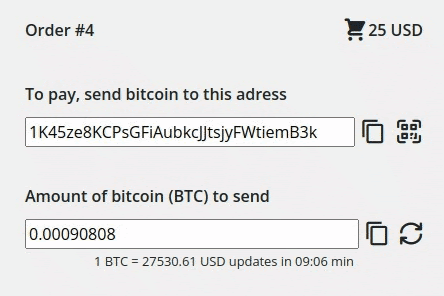 Find out more on GitHub:
Feel free to let us know your thoughts and comments below.